News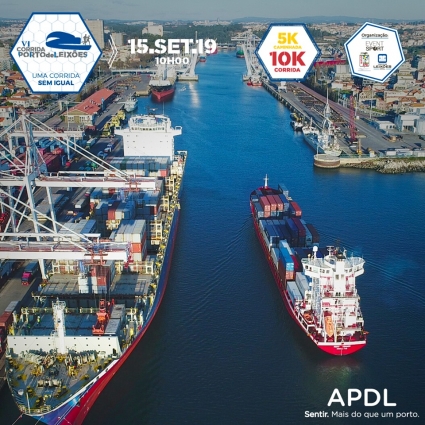 YILPORT LEIXÕES SPONSORS THE 6TH RACE OF THE PORT OF LEIXÕES
2019-09-23





It was on 21 September that the Port of Leixões celebrated its "Day". Normally, on that day, the Port opens its doors to the population, allowing, all those who want to better know the port activity and even enjoy the infrastructure area.

As usual, the Port of Leixões went farther in its communion with the surrounding community, opening its gates and its internal road to carry out a sports event.

It was the 6th Race of the Port of Leixões, held the previous Sunday, 15 September, that led athletes (or walkers, in the case of the Walking, also included in the program) to go along the route that encircles, internally, the north entrance, next to the suspension bridge, on the Leça da Palmeira side, to the south entrance, at the other end of the bridge, in Matosinhos, and back, going through the general and bulk cargo terminals and the South Container Terminal.

Naturally, YILPORT Leixões partnered with the Port Authority (APDL) in another initiative that affirms the pioneering of the Port of Leixões, by being one of the sponsors of the race.