News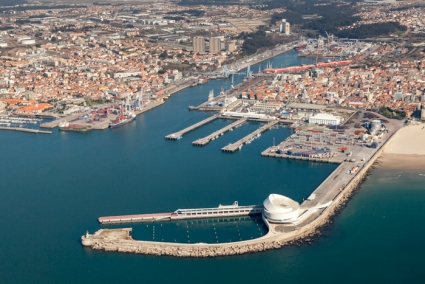 YILPORT LEIXÕES WINS MARKET SHARE
2019-04-10





It is official. In January, YILPORT Leixões handled 55,677 TEU, which represented a year-on-year growth of 21.5%. It could be said that it was bumper year start!

The data have now been released by the Transport Mobility Authority (AMT).

In January, the container handling in Mainland ports reached 261,439 TEU, 15% more than the result for the first month of 2018.

Considering the 21.5% growth of YILPORT Leixões, it is clear that it has strengthened its market share among the container terminals.

And it has also strengthened the leadership in import-export trades, after all, those that matter the most to domestic exporters and importers.

According to the AMT data, transhipment traffic is already worth 45.8% of the national total, that is, close to 120,000 TEU. Subtracted those, there remain about 141,000 TEU of import-export traffic, with Leixões ensuring 55,000 (the transhipment of containers has a residual expression).