News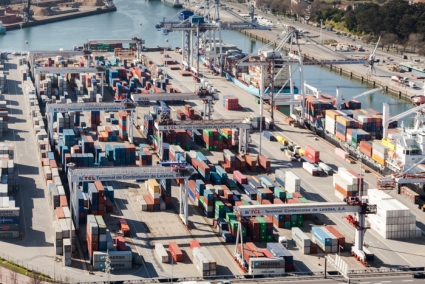 YILPORT LEIXÕES NEAR THE 4,000 TEU / DAY
2020-01-22





YILPORT Leixões was very close to reaching the record of 4,000 TEU handled in a single day. It happened on 18 January 18, the best day of the week 3. Ten ships were then operated, and 2,329 containers were unloaded / loaded, corresponding to ... 3,836 TEU!

In addition, week no. 3 (13 to 19 January) was very busy at the Leixões Container Terminal.

7,727 containers, or 12,752 TEU, were handled at the quay front, as a result of the operation of 26 ships.

Ashore, at the container yard, another 6,366 containers were handled (3,220 received and 3,146 shipped), unloaded / loaded onto trains and trucks.