News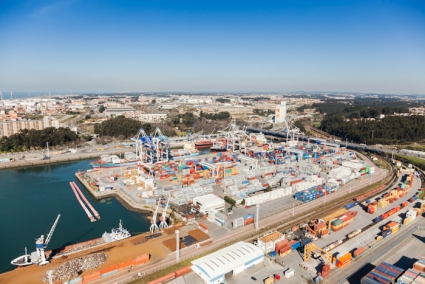 WEEK 14 YIELDED 12,000 TEU
2019-04-10





April started well at the Leixões Container Terminal. Between 1 and 7 (week no. 14), 26 ships were operated, resulting in the handling of 7,299 containers, or 12,100 TEU.

The best day of the week - in number of units handled - was Wednesday, the 3rd. 1,733 containers, or 2,789 TEU, were then unloaded / loaded as a result of the operation of six ships. Among them, the one that would become the Ship of the Week.

But because the activity does not end at the quay front, on the contrary, it is also worth mentioning the handling of another 7,642 containers at the container yard, with 3,671 to be unloaded and 3,971 loaded in trucks or trains.