News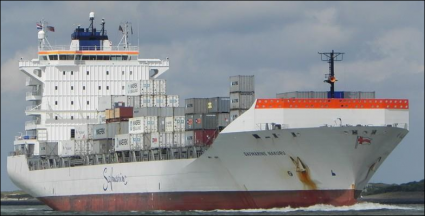 SHIP OF THE WEEK EXCEEDS THE 2,000 TEU
2019-10-09





"Safmarine Nakuru" was the Ship of the Week at the Leixões Container Terminal on week no. 40. And that is pretty much normal.

What is still unusual is a ship handling 2,000 TEU and more on one call at YILPORT Leixões. But it has happened now with "Safmarine Nakuru".

The Maersk's ship was in Leixões less than 24 hours, but in the meantime, it handled 2,004 TEU.

Unloading and loading operations began at 8:33 a.m. on 30 September and ended at 7:28 a.m. on 1 October. It was 23 hours of practically uninterrupted work, with an average productivity of 57 moves / hour!

Week no. 40 took place between 30 September and 6 October.