News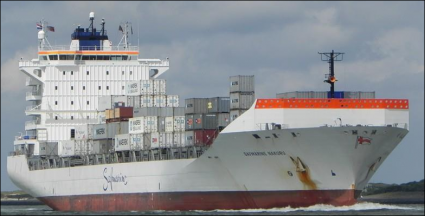 "SAFMARINE NAKURU" WAS THE SHIP OF THE WEEK
2019-09-11





"Safmarine Nakuru" was the Ship of the Week at the Leixões Container Terminal on week 36 (2-8 September).

At this call, the Maersk's ship handled 1,845 TEU. It was the best record among the 27 ships operated in the week.

Once again, the containers were handled at a good pace and practically without stops, day and night: work began at 8:16 a.m. on the 2nd and was completed at 9:13 a.m. on the 3rd. Net productivity reached 51 moves/hour.