News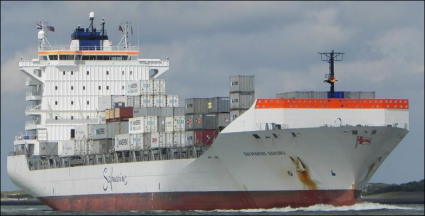 "SAFMARINE NAKURU" HANDLED 2,560 TEU
2020-03-12





In its most recent call at YILPORT Leixões, "Safmarine Nakuru" handled 2,560 TEU. It was the Ship of the Week on week no. 10.

"Safmarine Nakuru" arrived in Leixões on the 6th of March and started operations at 6:20 p.m. The last container was handled at 1:51 a.m. on the 8th.

By every hour of effective work, 55 containers were handled.

Week no. 10 took place between 2 and 8 March.