News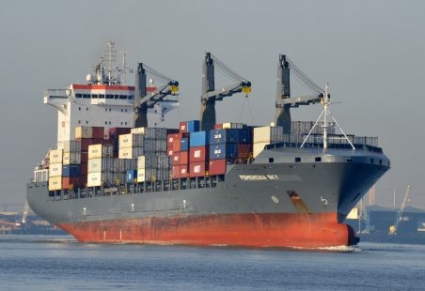 "POMERENIA SKY" ABOVE THE 2,200 TEU
2019-04-10





On its most recent call at the Leixões Container Terminal, the "Pomerenia Sky" handled 2,249 TEU.

Once again, the ship of Maersk was the Ship of the Week, this time on week no. 14.

The "Pomerenia Sky" began operations at 5:30 p.m. on 2 April and was ready to travel at 2:00 a.m. (2:02 a.m., to be more precise) on the 4th. By each hour of effective work was unloaded / loaded 47 containers.

In other words, once again YILPORT Leixões has reduced to a minimum the downtime at port of a ship, operating with high rates of productivity and 24/24 hours!

On week no. 14 (1 to 7 of April) YILPORT Leixões operated 26 ships.