News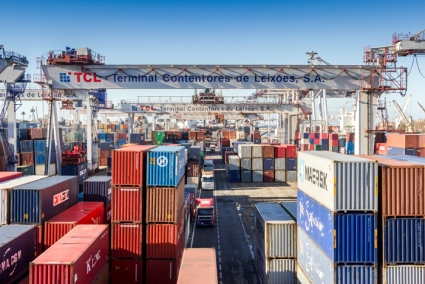 ONE MORE DAY ABOVE 3,000 TEU
2019-07-17





Once again, YILPORT Leixões has exceeded the threshold of 3,000 TEU handled in a single day. It is more and more frequent, but it still deserves mentioning.

This time it happened on 10 July, the best day of the week no. 28 (8-14 July).

Eight vessels were then operated, 1,817 containers having been unloaded / loaded to which corresponded the "said" 3,000 ... and 99 TEU.

Throughout the week, YILPORT Leixões operated 31 vessels, handling a total of 8,503 containers, 14,201 TEU. This, at the quay front.

Ashore, by truck or train, 3,732 containers were received and another 4,172 shipped, in a total of another 7,904 moves.