News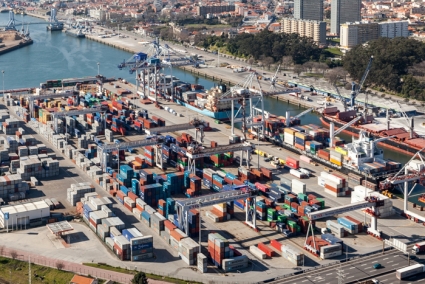 AND THE 3,000 TEU THERE SO CLOSE...
2019-06-19





Once again, the Leixões Container Terminal failed, by very little, the threshold of the 3,000 TEU handled on a single day.

Now, it was in week 24 (10-16 June), with the best day (12 June) registering 2,996 TEU ... Eight ships were operated, and 1,833 containers were unloaded / loaded.

Throughout the week, the Leixões Container Terminal was "visited" by 31 ships, which handled 8,188 containers, corresponding to 13,438 TEU.

Also, regarding the balance of the week, the additional 6,294 containers handled ashore, at the container yard, between the 2,848 unloaded and the 3,446 loaded, in trucks or trains, should be mentioned.