News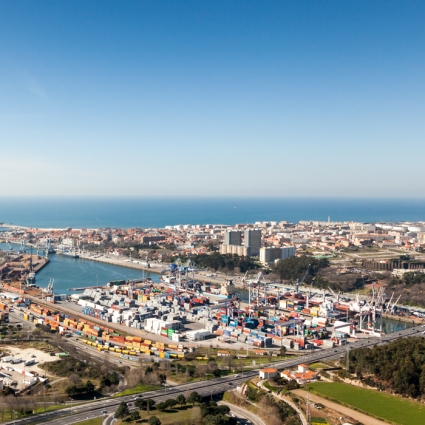 (ALMOST) 18,000 TEU HANDLED IN ONE WEEK
2019-10-16





It is not a record, but it was very close! In a single week, between 7 and 13 October, the Container Terminal handled nearly 18,000 TEU, 17,941 to be precise!

This week, no. 41, YILPORT Leixões received and operated 31 ships, which unloaded / loaded 10,913 containers.

The best day in terms of volume was Saturday, 12 October, when seven ships were operated and 1,918 containers were handled, or 3,129 TEU.

With this excellent result, YILPORT Leixões continues to add points among national container terminals, confirming itself as the leading leader in import-export traffic, and with a productivity that fears no comparisons.

Still on week 41, another 7,610 containers were handled at the container yard, with the unloading of 3,172 and the loading of 4,438.

For record: the best week ever of the Leixões Container Terminal was the no. 40 last year, when were handled… 18,019 TEU. It is something!